Hotel Zuiderduin, Egmond aan Zee
This years PUG Challenge will be held in the Netherlands, at the Hotel Zuiderduin in Egmond aan Zee.
Hotel Zuiderduin is situated in a beautiful location in the dune area of Egmond aan Zee, a village on the North Sea coast in the Dutch province of North Holland. It is a part of the municipality of Bergen, about 9 km west of Alkmaar.
Only 100 meters from the beach, the hotel is the perfect location for those who want to organize successful and inspiring meetings or conferences. In addition to its great location, the extensive facilities, stylish rooms, and personal service make Hotel Zuiderduin an ideal location for meetings, conferences, and events. Hotel Zuiderduin's spa includes an indoor pool, 3 saunas and squash facilities.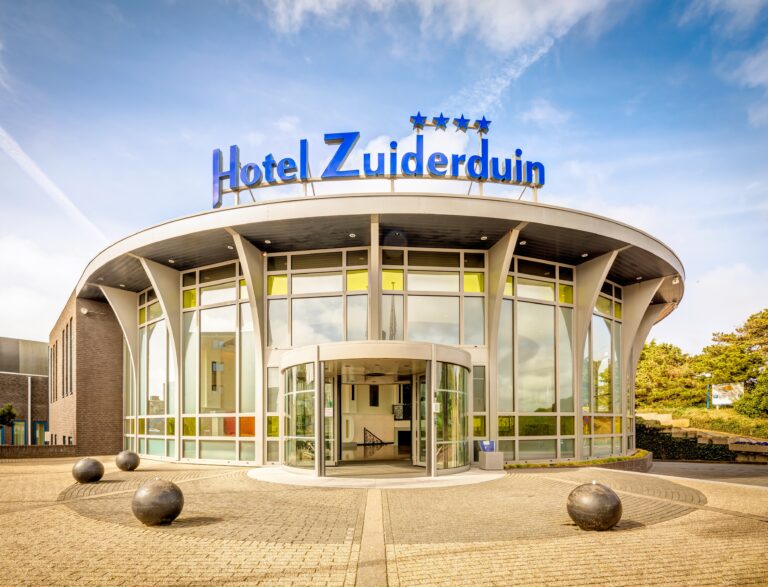 Accommodation at the Hotel Zuiderduin
The Hotel Zuiderduin accommodation is now fully booked, however there are alternative hotels just a short walk away, please see below:
Getting There
Hotel Zuiderduin, Egmond aan Zee are +/- 50km (+/-31 miles) from Amsterdam Schiphol Airport
and there are a few different ways to get there…
Train, Bus, Taxi, Car or Shuttle
PUG Challenge has arranged a shuttle service for On-site attendees to travel to and from the venue from Schiphol Airport at preferential rates.
Reserve your Shuttle Bus/Taxi from Amsterdam Schiphol Airport to Hotel Zuiderduin.
Shuttle Bus : 
Price: € 20,00 (per single trip)
Private Taxi : 
Price: € 120,00 (per single trip)
( Valid: 19 September 2023 until 23 September 2023 )
The places we are going
The Nautilus
From Zuiderduin Hotel, it's only 350 m to the Nautilus, where we will be having the evening entertainment. 
The Shopping Street
From Zuiderduin Hotel, it's only 300 m to Egmond aan Zee's shopping street.